When's the last time you updated your nonprofit website? Was it within the last year? Was it the last time you had a big content management system (CMS) update? If you're unsure of the answer to that question, this article is for you.
Regular website maintenance is something that all nonprofit organizations should prioritize, but that is not always the case. After all, your main goal is raising money and accomplishing your mission, with your website falling lower on the priority list. However, your nonprofit site actually plays a critical role in those same efforts, especially in this age of modern fundraising. In fact, your digital strategies and online presence are more important than ever before. 
Sure, sites are often forced to undergo changes whenever there's a new system update or another large development. However, it's often the smaller, more consistent tweaks and site maintenance that can help bring real value to your organization. 
In order to drive success for your mission, effectively connect with supporters online, and ensure your website is healthy, regular nonprofit website maintenance is essential. 
To help ensure your own nonprofit website is up to date, this guide will through the following topics: 
Regular site maintenance can be the difference between someone simply perusing your site and someone becoming a regular donor. Want to learn how? Let's begin.
Why Is Nonprofit Website Maintenance Important?
This Kanopi article explains it well: "Similarly to taking your car in for maintenance checks to keep it safe to drive and in good condition, your nonprofit website needs regular maintenance to ensure it's meeting users' needs and helping you advance your mission."
Your nonprofit website is the vehicle for almost every online engagement and fundraising effort that you conduct. After all, it's likely the first place supporters go to find more about your organization. It's also the place where supporters can give to your mission, sign up for events, and explore volunteer opportunities. 
If your website is broken or lacking in any way, that valuable engagement is lost. Regular website maintenance can prevent this. 
On top of ensuring that you don't miss out on those key giving opportunities, website maintenance also brings the following benefits:
Don't wait till the last minute to give your website a much needed upgrade. When you check in on your website on a regular basis, you're much more likely to consistently perform well and impress your supporters.
How Can You Tell If Your Website Needs Maintenance?
Now that you know the importance of nonprofit website maintenance, let's consider when you should actually conduct it. You might even set a schedule where you check in with your site every couple of weeks.  
To better determine if your current standing needs improvement, ask yourself the following questions:
If you answered no to any of these questions, then you're in a position to do some fine tuning to your website. For more guidance, you can always conduct a nonprofit technology assessment and see where your website and CMS stands within your entire tool stack. 
What Are Some Best Practices For Nonprofit Website Maintenance?
It's now time to start planning your nonprofit website maintenance plan and putting it into action. To help you get prepared and ensure that you're doing all you can for the health and lifespan of your site, we've compiled some best practices that all nonprofit leaders can implement. 
Here's what you need to know:
The above tips can ensure that your website is in good standing at all times. To take your efforts to the next level and ensure that you're not glossing over important factors, you might expand your team's capacity with a nonprofit technology consultant. The right partner will be able to survey your current site and offer tips to properly maintain it. 
Wrapping Up
Online fundraising has only been increasing in importance, and thus, so is your nonprofit website. Ensuring your website is meeting industry standards and is working properly is crucial to the success of your organization and your mission. Use the above information to keep your website up to date and ensure you're undergoing proper nonprofit site maintenance. 
---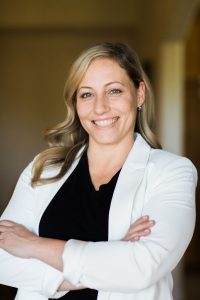 AUTHOR: ANNE STEFANYK
As Founder and CEO of Kanopi Studios, Anne helps create clarity around project needs, and turns client conversations into actionable outcomes. She enjoys helping clients identify their problems, and then empowering the Kanopi team to execute great solutions.
Anne is an advocate for open source and co-organizes the Bay Area Drupal Camp. When she's not contributing to the community or running her thoughtful web agency, she enjoys yoga, meditation, treehouses, dharma, cycling, paddle boarding, kayaking, and hanging with her nephew.
https://www.drupal.org/u/annabella
https://www.linkedin.com/in/annestefanyk/